Session Victim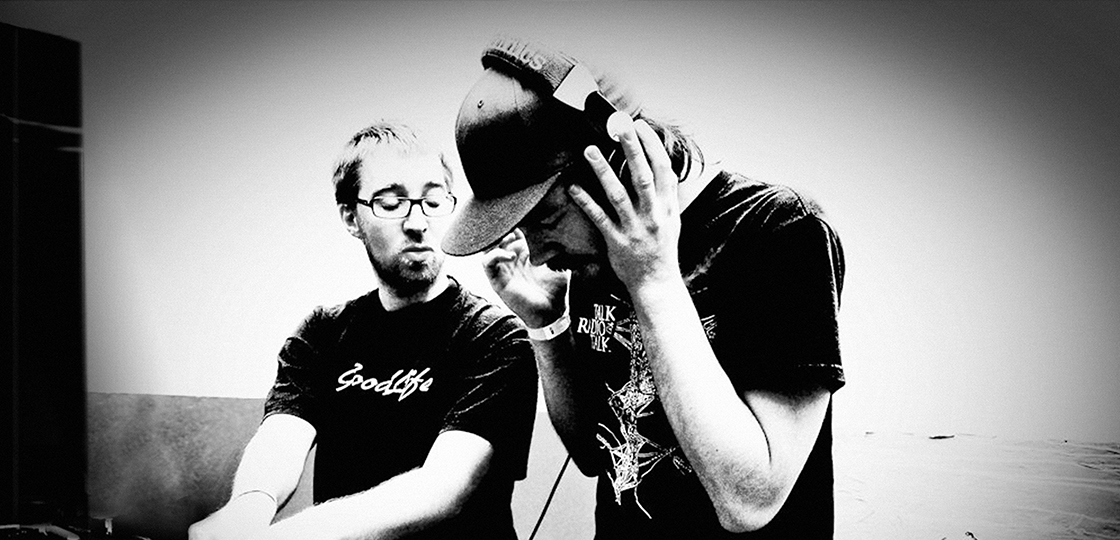 The late James Brown aside, you won't find anyone with a more visceral connection with soul than Session Victim in the midst of a DJ set. Their live set pitches the energy levels up even further, the frenzied head banging of two friends jamming like their lives depend on it, now a signature scene.
Since the success of their bedroom-produced debut LP: 'The Haunted House of House' took them a little by surprise in 2012, Hauke Freer and Matthias Reiling have formalised their ad hoc studio jams and fanatical sampling sessions into something resembling a schedule. Besides that, refreshingly nothing much has changed about the friendship spanning two decades and a regular Hamburg to Berlin studio exchange.
With their record collections spanning several decades of hip hop, funk and soul as well as frequently vinyl-only house and techno selections, it's their passion for uncovering dusty vinyl treasures and the soul that can be captured on a miniature moment in wax that inspires both their DJ sets and production environment.
Session Victim's second long player 'See You When You Get There' released at the end of 2014 was featured highly on various 'Best of 2014' lists, including XLR8R and DJ History. Respected contemporary and head of Pampa Records DJ Koze, also added his own seal of approval by remixing their track "Hyuwee" for the DJ Kicks 50th compilation.
See All Artists