6th Borough Project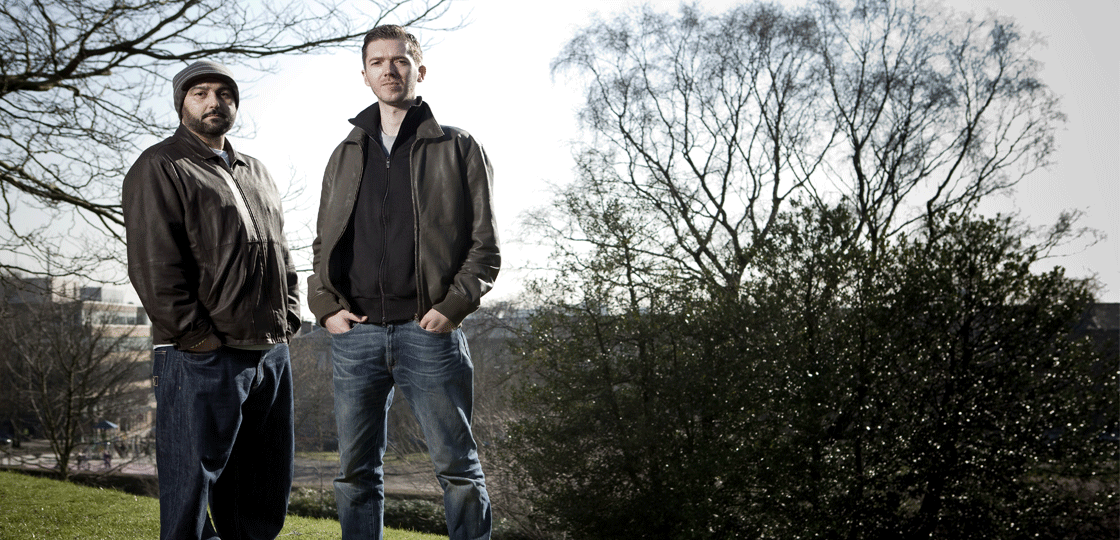 Craig Smith & Graeme Clark (The Revenge) have worked together in the studio for almost two decades, crafting quality house jams and exploring long forgotten funk and dusty disco dubs. Their output on the revered Instruments of Rapture andDelusions of Grandeur labels, reinforced by their extended genre-spanning back-to-back DJ sets has helped carve their reputation as trusted selectors.
Craig has been DJing since 1987 when he made his debut at Edinburgh's legendary club night, The Hooch. With influences soaked in boogie, jazz and funk, through hip-hop and house, his sets are testament to nearly 30 years of telling stories through music. Having hosted parties in the capital regulary, Craig has played alongside many of house music's visionaries, regularly bringing guests like Masters At Work, Kerri Chandler, Spinna, Jazzy Jeff, DJ Deep, Paul Trouble Anderson to the Scottish shores. Craig's studio chops have mirrored those in the club over the years, and his latest imprint Fifty Fathoms Deep, run alongside longtime collaborator Peter Oakden, is quietly building a reputation as a must-check label for serious House heads.
Graeme began producing in his early teenage years, influenced by his parents collection of rock, soul and blues aswell as eighties daytime radio and the burgeoning rave scene. After setting up his first label with close friends in 1999, Graeme got a call from Craig to offer words of support which led to the duo working together shortly after. Now producing for over 20 years, Graeme tours most weekends as The Revenge and is slowly building a strong catalogue of solo productions on his own label, Roar Groove. His self-released debut album 'Love That Will Not Die' featuring a guest appearance from disco icons Sister Sledge recently landed 'Best British Album 2015' for DJ Mag and was shortlisted for the Scottish Album Of The Year.
See All Artists